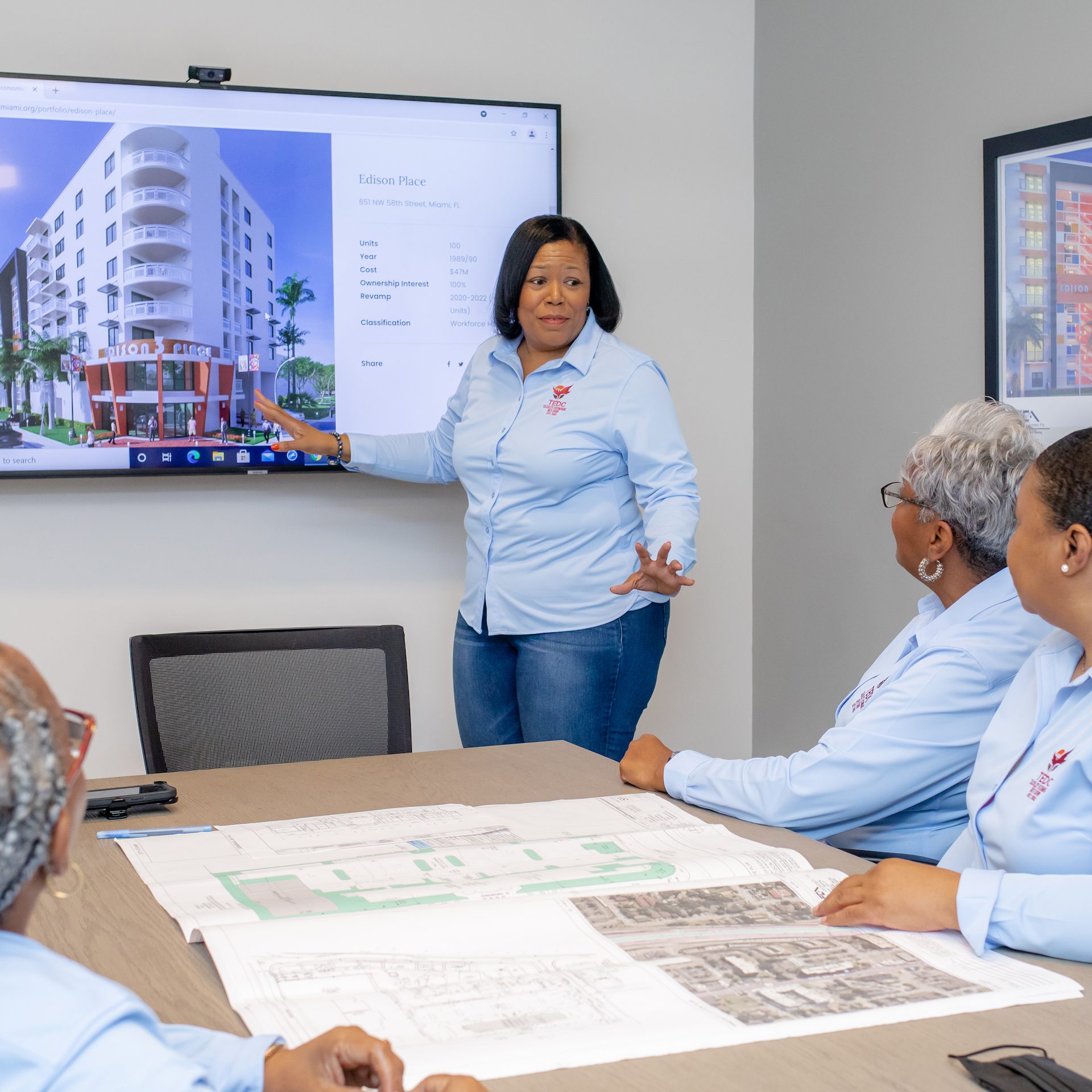 Carol Gardner is a Certified Public Accountant with almost three decades of experience. In 2002, she became President of TEDc—and of its wholly-owned subsidiary, TPMC.
Carol was recruited by TEDc after just three years in public accounting as a Senior Auditor with Watson Rice, LLP. She joined the organization in 1995 as Chief Financial Officer, overseeing all accounting matters and managing over 2000 affordable housing units, along with commercial enterprises.
Carol possesses a wealth of knowledge about project structuring, joint venture financing and resources within the economic development arena. Since her Presidency in 2002 she has developed over $140 million in new affordable housing, and under her leadership, TEDc has become one of the leading minority non-profit corporations in Florida.
Carol owns and manages a peer-reviewed CPA firm that conducts audits for small non-for-profit businesses in the South Florida area. She holds her license in Florida and Tennessee. She has served on various committees including the Seventh Avenue Corridor Initiative, as a board member of Miami-Dade County's Affordable Housing Advisory Board, on the City of Miami audit advisory committee, and has held the office of President for two years with the Greater Miami Chapter of the National Association of Black Accountants, Inc.
She received her degree in Accounting and undergraduate degree from Florida A & M University in Tallahassee, Florida. Her master's degree is in Applied Social Science with a consideration in Community Development from Case Western Reserve University. Carol is blessed with one adult daughter.